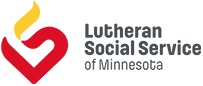 Lutheran Social Service is looking for friendly, caring older adults (ages 55+) to service in our Senior Companion & Foster Grandparent Services.
We are neighbors helping neighbors. 
Minnesotans are rising together to practice compassion. We are here to support you with personalized services that inspire hope, change lives, and build community.